At the start of a workout:
Whenever you're ready for your next workout, proceed as you normally would by selecting a workout from the My Workouts page.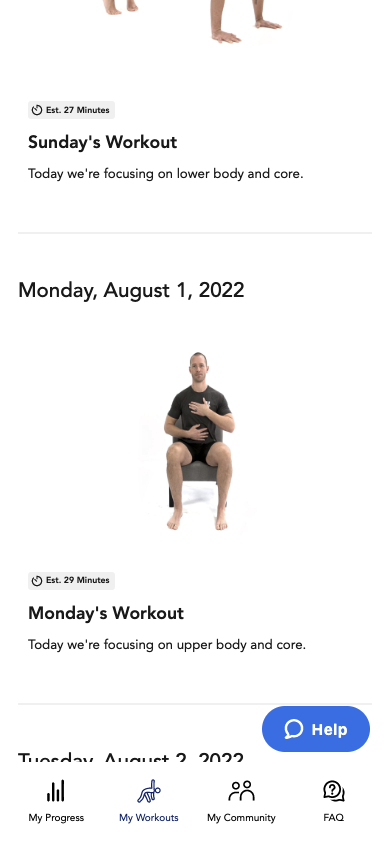 Then, you'll be prompted to select your preferred music station - this happens at the start of each workout.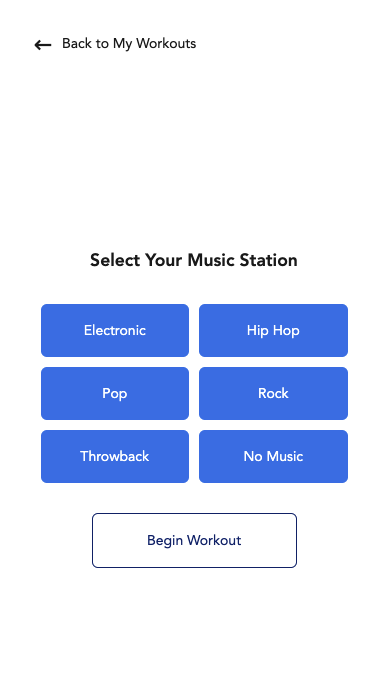 Make your selection and then select the Begin Workout button to get started!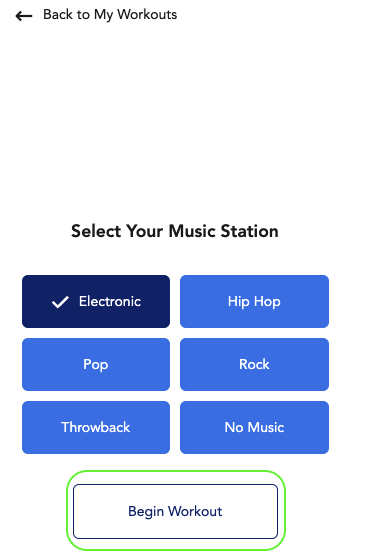 During a workout:
If you would like to skip to the next track, view the current song/artist, enable or disable the music, adjust the music and trainer volume, or change your station, you may do so at anytime during your workout by selecting the music player button, shown in the green circle below.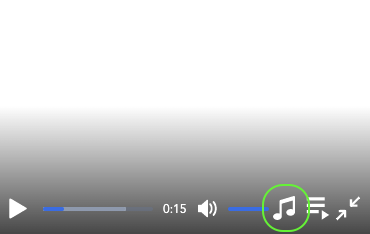 Once selected, you'll be able to make your desired changes by selecting them from the selection screen, shown below.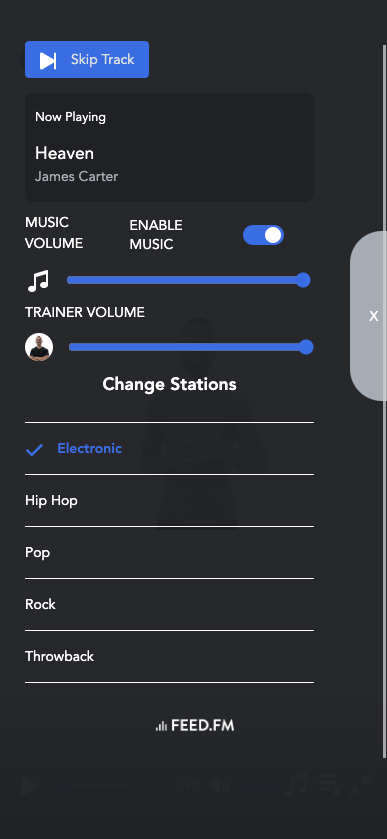 Once you have made your changes, simply select the X button to return to your workout and you're all set!